Yes that's right! A competition!
The task is to create an alteration of anything you wish, try to keep it associated with UM but don't worry to much!
What is an Alteration?
An alteration is an edited Habbo image to make it look different and something you wouldn't see on Habbo.
Here are some alterations I have made: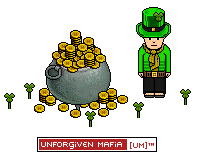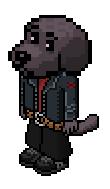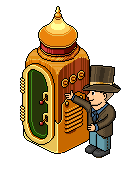 What Will The Winner Receive
The winners Alteration will be uploaded to the forum homepage and become the new Unforgiven Mafia logo. They will also receive a small (or large) prize, depending on how good there alteration is.
How to Make an Alteration!
You can make an alteration in many different ways, you could build the whole thing from scratch which would probably take me weeks. Or use a bit of common sense and take screenies of Habbos then edit them on the programme you wish to use. If you cannot be bothered to take screenies you can use this link I use from Habbo Fun FM:
http://www.hffm.co.uk/imager/
If you wonder what programme I use to make mine, it is Paint. I strongly recommend it as Habbo is pixels and paint uses pixels. You can use other programmes if you please but please save your image under the format 'PNG'.
Send your entries to me via email at:
unforgivenmafia@hotmail.co.uk
Please do NOT send any entries using Microsoft Outlook. Use hotmail only!!
Competition closes 10th August 2009.
Any entries sent after the closing date shall be ignored.
Happy Alting!


Last edited by Milehamj on Tue Jul 28, 2009 9:16 am; edited 5 times in total